an engineered liquid stone developed by c37.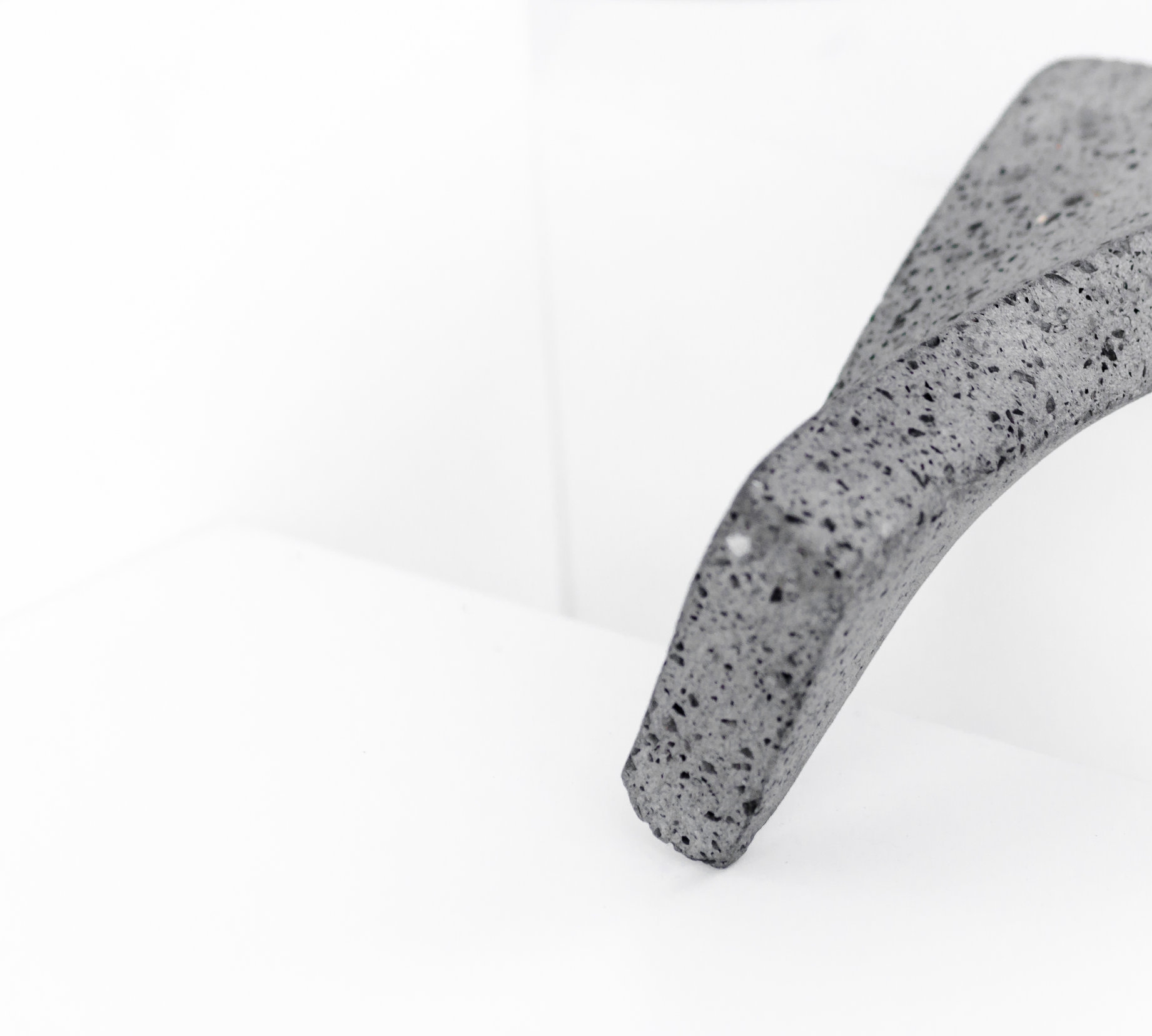 Companies are looking to create solutions that innovate through design, materials and manufacturing processes. We provide just that, this time through A new material that looks like stone.
What if stone could be casted instead of carved?
What if stone was liquid?
What if stone was thinner? Lighter?
What if stone could have any color swatch?
no room for suppositions, just possibilities.
Inspired by the emblematic basaltic stone, better known as "lava stone", we developed the advanced material
Magma®, an engineered stone for multiple industries developed by C37®, a company that creates new generation solutions with advanced materials & technologies.
This unique material looks and feels similar to basalt stone, but with new and unique properties. It is made of two-thirds natural minerals and a low percentage of high-resistance matrix. This composition gives Magma® a number of exclusive features: it is highly resistant, lightweight and beautiful. The formula is conceived in a semi-liquid state allowing the material to be casted in a mold to create complex, precise and fast production products, impossible to achieve with stone. After casted, it can be cut, perforated or engraved, just like wood.
We offer a variety of natural & bold colors impossible to find in other similar materials. and the possibility of developing an exclusive color for you. The formula adapts to the specifications needed for each product. Applications include walls and floors, furniture, decor, and electronic products, among others.
Present in material libraries around the world:
IMPOSSIBLE COLORS.
the best from natural & bold hues, and a customizable formula for any imaginable color.
Magma® is available in a range of colors, inspired by natural stones and other ceramics. Choose your favorite color from the swatches designed by C37 or customize your own on demand.
DEVELOP an exclusive COLOR.
Can you imagine a stone of pastel, bright or bold colors?
With the service of Custom Color Design, you can customize the color of Magma® to any pantone you like. This service helps companies and studios, looking for unique materials for their projects, stand out from everyone else.


Do you want to develop an exclusive new material like magma?
C37 helps companies have a circular economy and stand out by creating exclusive materials.
If you are interested in developing a material recycling your company's waste or develop a totally new one for your products, contact us.