r&d magma®
PERSONAL INTERPRETATIONS
milan design week
endless possibilities with THE NEW LIQUID STONE.
Through the Research and Development of MAGMA® formula, C37 gave the opportunity to 16 designers to be part of the Personal Interpretations collection, inspired by the possibilities of the material.
"Personal Interpretations" is the result of an exercise to unite, reinterpret and imagine the "unimaginable" with the new liquid stone. The collection was exhibited in Milan Design Week and other international venues.
about c37 material development
C37 Material Development Studio is focused on creating new materials. Through a multidisciplinary methodology, they challenge existing materials and discover new manufacturing opportunities by connecting industrial design, science and technology.
Their services help those who want to be competitive through the use of alternative materials by recycling, re-designing, or inventing new formulas, avoiding saturated waste allocation and gaining new business opportunities .
new material by c37 : MAGMA® the new liquid stone.
Through the C37 R&D Methodology, MAGMA® was developed. It is the first material developed by C37;
A liquid formula that defies the nature of stone.
It mimics Basaltic stone, better known as "lava stone" and it emulates it in appearance & texture. Its origin and manufacturing process, as well as its physical and chemical characteristics allow new applications that can't be obtained with natural stone. The formula is conceived in a semi-liquid state and transformed into solid state.
IDENTICAL
MAGMA® looks and feels identically like basaltic stone.
LIGHT
Its synthetic formula allows products to be in contact with water, avoiding filtration of liquid and contamination, making it the perfect material for vases.
CASTABLE
Its original state is liquid, which allows organic shapes through casting.
WATERPROOF
MAGMA® is waterproof which makes it a perfect material for vases.
FOOD-SAFE
A Formula developed for dish-ware and counter top use.
LIQUID
It's consistency is semi-liquid, allowing objects to be dipped in it.
about the designers
OUTSTANDING TALENT.
C37 opened a contest along with Serial to give the opportunity to emerging talent to showcase their work in Milan Design week. 16 designers from Tec de Monterrey, UDEM, CEDIM, IBERO, UAA, UANL and USA were selected to co-design along C37 studio and present their work in Ventura Lambrate during Milan Design Week.
PERSONAL INTERPRETATIONS
a collection INSPIRED BY THE NEW LIQUID STONE.
Aiming to showcase the material's properties and applications at Milan Design Week, C37 invited designers to design objects inspired by the properties of new liquid stone. Personal interpretations consists of a collection of 16 objects made with the first material belonging to the library of C37 studio: MAGMA®, the new liquid stone.
The product line was curated & edited by C37. The products celebrate moments, exploration & function in our daily life using new materials.
Click on the images for more information on products.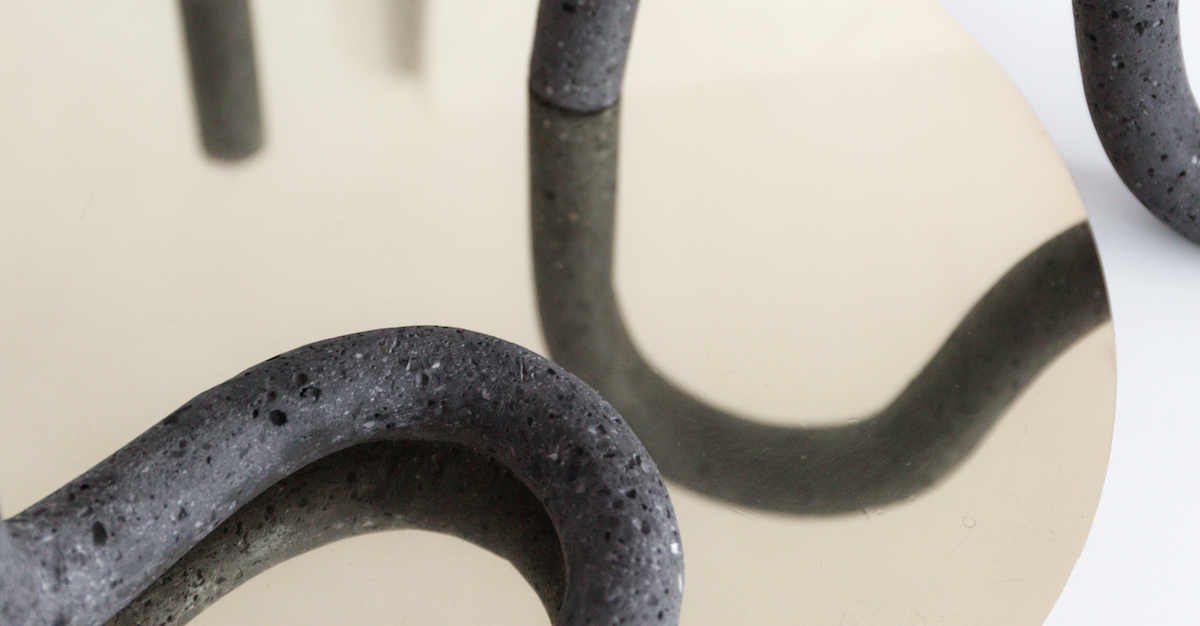 Project timeline
Since the launch of the collection in Milan, the products have been exhibited around the world, showcasing the properties of MAGMA® and opening opportunities for mass production.
July 2017
Lauch of contest
Mty / Tu producto en Milan
today
Buy
Products are available for mass purchase development.